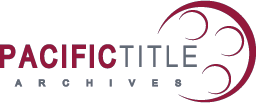 Monetization
PTA has the technical knowledge to recommend cost-effective methods to ready your content for the ever-growing numbers of new distribution channels available to content owners.
In some cases, we can even have the cost of the media conversion and file creation covered for you by our distribution partners.
Once your product is converted to a high-resolution file, we will prepare an itemized plan for you to approve which outlines the revenue opportunities in television, DVD/Blu-Ray, and internet platforms (Amazon, Netflix, iTunes, Hulu, etc.).
For more information on this service and to request a quote, please contact Dan Kliman now at (818) 760-4223 or dan@pacifictitlearchives.com.