Meet the Senior Executive Management Team
Peter Hubbard, CEO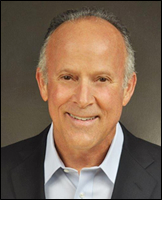 In 1976 Peter started working at Pacific Title and Art Studio, his family business, in the camera department. He worked in the camera dept. for four years and in 1980 went to work in sales. In 1986 he became head of sales and in 1989, at the passing of his Mother, Shirley Hubbard who ran Pacific Title, took over the day to day operations as President and COO. In the next 6 years his team took Pacific Title into the digital effects business with the formation of Pacific Title Digital. With the success of Pacific Title Digital the company went from 16 million in sales to over 20 million in annual sales.
In 1997 Pacific Title was approached by a large Tech investment company to buy Pacific Title and Pacific Title Digital. They sold Pacific Title in 1997 and Peter stayed on for one year in a consultants role.
In 1998 he moved over to Pacific Title Archives, a division of Pacific Title, and took over the running of that operation as the COO and President.
In 2006 Peter was appointed CEO of Pacific Title Archives. In the past 4 years the Archives has grown from just over 2 million in sales to over 4 million in sales.
Peter has been a member of The Academy of Motion Picture Arts and Sciences for over 20 years, an affiliate member of American Cinema Editors, and a member of AMIA

peter@pacifictitlearchives.com | LinkedIn
Ken Smith, Director of Client Services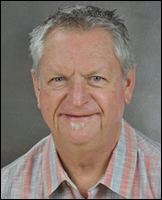 Ken Smith was formerly Vice President/Head of Sales and Marketing at Pacific Title, Inc.
Smith has worked on such blockbusters as: "TITANIC", "NUTTY PROFESSOR 2", "GALAXYQUEST", "FACE OFF", "3 KINGS", "MUMMY" 1&2, "THE GRINCH WHO STOLE CHRISTMAS" and the restoration of Alfred Hitchcock's masterpiece "VERTIGO", just to name a few. Additionally, Smith earned a Emmy nomination for the television series "V" and won a CLIO award for his work on "The Power of One" PSA. The Academy of Motion Picture Arts & Sciences also recognized him for his contribution to the title sequences of the Emmy-award winning shows "Bold and the Beautiful" and "The Bronx Zoo".

ken@pacifictitlearchives.com | LinkedIn
Jennifer Feiner, Director of Strategic Alliances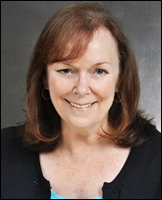 Jennifer Feiner has worked in the film, television and recording artist industry for over 40 years. Her Grandfather Lawrence Glickman started the family business, Pacific Title and Art Studio. She has worked for the company her entire life and her career responsibilities and subsequent development has spanned from operational duties to a specific focus on the Optical Lineup. The specific and high profile projects that she has worked on are inclusive of National Geographic and the Clint Eastwood Movies. In addition, Jennifer has had the opportunity to be involved on Special Effects Projects for Warner Brothers, 20th Century Fox and Paramount Pictures. At this current time, she serves on the company's Board of Directors and is an Officer in the firm. Also, Jennifer is the Director of Strategic Alliances for Pacific Title Archives and serves as the head of the Social Networking Corporate initiative.

jennifer@pacifictitlearchives.com | LinkedIn
Dan Kliman, Digital Business Development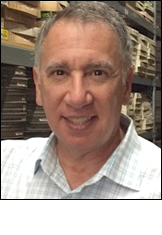 Dan Kliman has spent the vast majority of his career in the area of entertainment product marketing and licensing with a special emphasis on content acquisition, distribution and post-production in the digital/online realm.

Upon graduating from the University of Manitoba, in Winnipeg Manitoba Canada with a Bachelor of Commerce (Hons.) degree, he was recruited by the legendary K-TEL International Corporation. It was at K-TEL and the related K-5 Leisure products where he learned the nuances of bringing a product to market and the effective use of media (including direct response) in promoting retail sales. The global nature of K-TEL's business provided Dan with a knowledge of foreign markets and international licensing practices that would serve him well during his over 30 years in product marketing.

Dan has devoted the last 10 years toward fully immersing himself within the realm of digital content provisioning and delivery to the dearth of new VOD based platforms clamoring for both long and short form content. This includes working with large and small content libraries to identify, transfer and help monetize the delivery of films and episodic TV to iTunes, Hulu, Amazon to name a few.

Dan's extensive knowledge of post production services and digital content distribution will allow Pacific Title Archives clients and others the opportunity to truly maximize their revenue potential in the marketplace.

dan@pacifictitlearchives.com | LinkedIn
If you have any questions regarding the preceding forms please feel free to call (Ken Smith at 818-760-4223) or contact us.